Against the backdrop of the situation in Ukraine, the bitcoin price expressed in the Russian national currency reached an all-time high of 5.03 million rubles.
The currency pair did not trade at this level even in April and November 2021, when digital gold was worth more than $60,000.

As of this writing, the first cryptocurrency is trading near $38,765 when paired with the dollar, according to CoinGecko. Over the past week, the price of the asset has fallen more than 10%.
According to analytical company Kaiko, on Saturday, March 5, trading volumes of the BTC/RUB pair reached a record level of 2 billion rubles. Experts also noted high volumes in the pair USDT/RUB – the value exceeded 2.6 billion rubles, writes Bloomberg.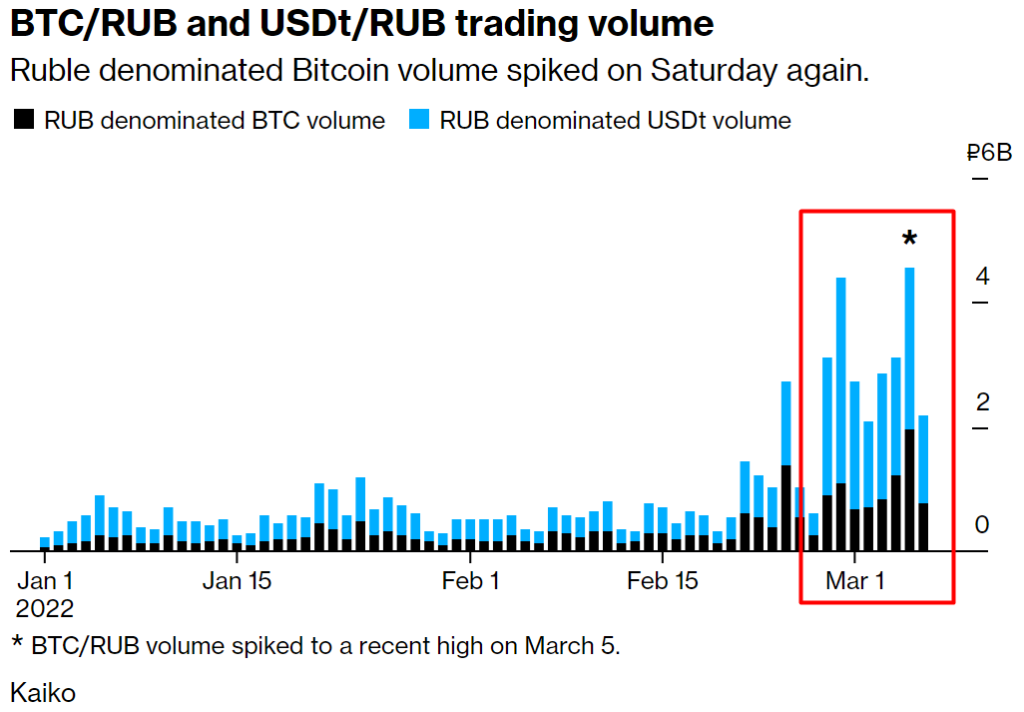 Analysts pointed out that on February 24, following the Russian invasion of Ukraine, the average deal size in the BTC/RUB pair on the Binance platform reached a ten-month high of $830.
Transaction size in the BTC/UAH pair also renewed its five-month high above $580. Experts believe that these data indicate the activity of retail traders.


Kaiko also pointed out that the volatility of USDT increased significantly against the background of the war, while the USDC peg remained stable.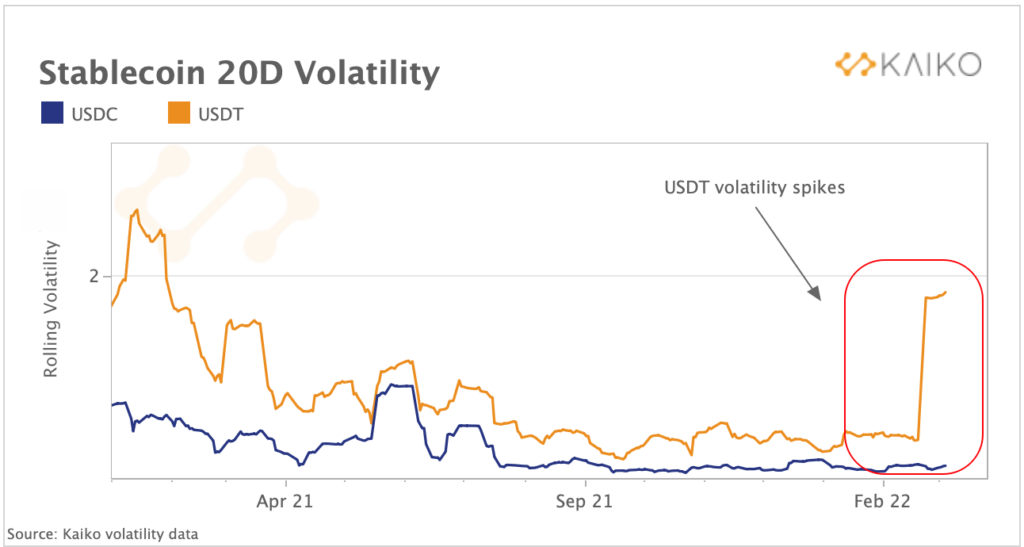 According to the company, USDT dominates Bitcoin trades on centralized platforms among stabelcoins. The asset accounted for more than 60% of transactions. USDC is mostly used in the DeFi sector, Kaiko added.